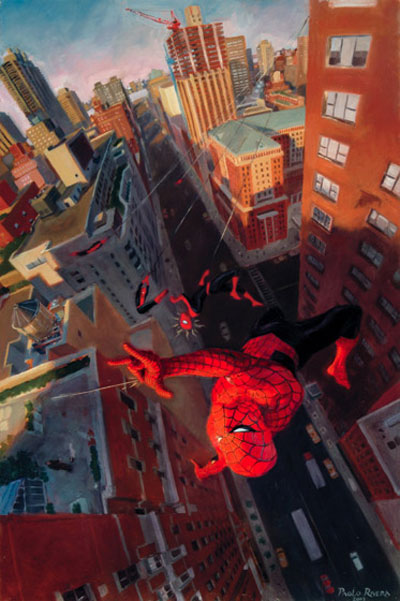 As Elton John would say,
Holy Moses
!
Paolo Rivera
is only one of the most up-and-coming-est painters in the comics industry now, with a ton of covers under his belt, as well as interior art for titles like
Mythos: X-Men
,
Mythos Spider-Man
, and the
Spectacular Spider-Man
pictured above! In checking out his
site
, it's plain to see that he brings his A-game to his con sketches and commissions, so you original art types out there be sure and bring plenty of
cheddar
next year!
And there are still more announcements waiting in the wings! Next up is a big Indie Island update, as well as some TOTALLY FREAKING AWESOME Indie Island news. But I can't say anything yet...